Welcome to Shepherd of the Valley Lutheran Church
Come join us for our Worship Service on Sundays at 10am
Learn More
Updated October 18, 2020 
 Brothers and Sisters, 
Indoor
Worship.
  We're back indoors. We'll be sanitizing everything, practicing physical distancing and those masks will be required… but we're back inside.  Singing will be included, but reduced.   Communion will be included, but with those sealed individual sets.
We're focusing the next 3 Sundays on salvation/justification.  Christ
 ALONE!
 is the theme this week.  God's mercy, forgiveness….  we are saved because of His love, not our anything
Please Remember!   Covid-19 is still with us!   And our chapel is filling up!   So PLEASE remember to wear a mask anytime you are speaking or singing (including responsive parts of the liturgy and Psalmody); most of you just keep it on for the entire service…. also please remember to do your best to seat yourself at least 6 feet away from non-family worshipers. 
Streaming Service.   For those isolating at home or away from the Oceanside area, we're continuing to stream the service but not live.  It will be uploaded at BOTH our Facebook page AND our website by Noon or so.   It might be easier to find at our website. If you use the Facebook page, be aware that MANY videos of our services for the months are there so be sure you are watching the right video.
Bulletin.   Some of our people isolating at home have requested that they receive the bulletin to assist them in worshiping.   We are now supplying this. Go to our Home page scroll down to Worship Service and Sermon audio. Click on the title. Which will take you to another page. The link is located below  on the  bottom of the page.
Bible Studies 
We now have three ongoing Bible studies up and running, all using ZOOM, which allows for full participation.
The Women's Study (

new day and time

) is on Wednesday at 5:00 pm. "Anxious 
For 
Nothing" by Max Lucado 
Pastor's Adult Class is on Sunday at 8:00 am (

also new time

) a study of the Augsburg Confession. 

This document, the centerpiece of our Lutheran Confessions, was written to define Lutheranism at 28 key points.  It's often used in adult Confirmation classes and  is a subject of many church studies. 
The Men's Group meets on the second Saturday of the month ("Blessed is the Man", a 
journey through the Psalms.) 
Just email back for all the details on how to join in with us! (Kolkmanallen@gmail.com)
Please send your 

Prayer Requests

 to me at 

KolkmanAllen@gmail.com

 and I'll include them there, so we all can join with you. 
Isaiah 41:10, "Fear not, for I the Lord am with you; be not dismayed, for I am your God.  I will strengthen you, I will help you, I will uphold you with my hand." 
Pastor Allen
 Worship Service streaming and Sermon Audio

Upcoming Featured Events
October 2020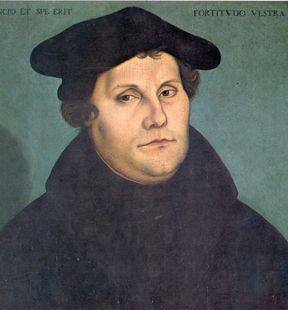 In person.  9:00 AM in the Community Building.  We will also steam it live on Zoom. ( email Pastor for access) By request, we're looking at the Augsburg Confession.  It's very helpful if you print out the materials here:    https://www.sendlcms.org/Augsburg%20Confession%20Bible%20Study-FINAL.pdf    Free.  It's 33 pages long but I encourage you to print them all out at one time.  If you don't have a printer, let Pastor know asap and He'll print them out for you.
Find out more »
November 2020
+ Export Events
Come Worship With Us
Sundays at 10am
Shepherd of the Valley Lutheran Church
4510 N River Rd
Oceanside, California 92057
Our new mailing address is: (4/1/19)
Shepherd of the Valley
PO Box 406
San Luis Rey, CA. 92068