Welcome to
Shepherd of the Valley Lutheran Church
Come join us for our Worship Service 
Sundays at 10am
"I am the Good Shepherd. The Good Shepherd lays down His life for the sheep" – John 10:11
Updated: September 26, 2022
New Pastor Installed:
Joel Luckemeyer was installed as our new Pastor on Saturday, February 12, 2022. Pastor Luckemeyer (who prefers to be called Pastor Joel) can be reached at pastor@svlchurch.org.  We welcome Pastor Joel's family: his wife Amy, and their children Jeremy and Lucy!
New Tool!    Pastor Joel is now supplying a bulletin insert "Faith in the Home" with talking points from the sermon, which can be used for family discussion.  Be sure to check it out!  It's hoped it will be a great help for all.  Pastor Joel requests your feedback on this tool.
 This Week…
Sunday!  We celebrated the Sixteenth Sunday after Pentecost.  The sermon was on Luke16:16-31, and is titled, "A Matter of Faith" You can listen to the sermon and watch the worship service here on our web page…
Painting Class This Sunday in the Community Room. Starting at 12:30 until approximately 2:30pm. Let Pam know (ASAP) if you're planning to attend. Cost is $20.00, Her website is www.pamscolorpalet.com.
Day of Service!  We're joining Faith Lutheran in Vista for this important day of service on Saturday, October 15. Sign-ups are required and will be available soon but mark your calendar now.  Here's the schedule:  8:30 am continental breakfast, 8:50 prayer and devotion, 9:00-12:00 service projects (one of which is for us and our church), 12:15 free catered luncheon. 
Coming Soon…
Sunday, October 23, 11:30 German Potluck (German food encouraged)
SUNDAY WORSHIP:  Every Sunday 10:00am. Our services are Lutheran in character, informal yet reverent, with both traditional and contemporary aspects. It's easy to follow with everything printed out in the worship folder and on the screen. If you have any questions about our worship service check out our FAQ page or email the church at contact@svlchurch.org
Streaming Worship:  We stream our services every Sunday at 10am on our Facebook page 
Fellowship:  Shepherd of the Valley is a friendly church!  We embrace each other and LOVE to talk with each other!  It's a good thing… and we greatly encourage it. Our celebration continues after the worship service.  You can sign-up for future weeks on fellowship table.
Hey Kids! There are fun activity bags hanging on a rack in the back of the church for any children who wish to use them.  Please return the bag after the worship service.
Ministry Meeting:  Meets the first Thursday of each month via zoom.  If you have any desire to observe this meeting you are more than welcome to join in.  Contact Bruce at (contact@svlchurch.org) if you wish to be sent the link.
Sunday – Adult Bible Study.  
Pastor Joel is leading us in a great study of the Lord's Prayer, including Luther's insights from the Large and Small Catechism.  Come join us!
Tuesday

Bible Study at the Kolkman's. 

this week September 13, 6:30-8:00, at the home of Debbie and Allen Kolkman.  Includes devotions and fellowship.

Questions?  Contact Allen
Wednesday

– O

ur Women's study every Wednesday is on Summer Break
Men's Bible Study Second Saturday
(next study October 8th)

of each month 9:00 AM in the community building.  Breakfast will be provided.
Sunday – Kids Connection on the first Sunday and Bible Buddies Sunday School every second Sunday of the month will be conducted in the community building following children's message.  Children ages 3 to high school will be escorted to the community building and return after service (after sermon if parents wish).
If you are interested in information about any study, email us at CONTACT@SVLCHURCH.ORG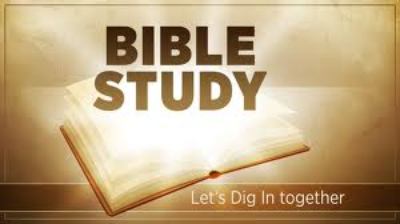 Come Worship With Us
Sundays at 10am
Shepherd of the Valley Lutheran Church
4510 N River Rd
Oceanside, California 92057
Our mailing address is: 
Shepherd of the Valley
PO Box 406
San Luis Rey, CA. 92068