Welcome to
Shepherd of the Valley Lutheran Church
Celebrating 50 years!
Come join us for our Worship Service 
Sundays at 10:00am 
"I am the Good Shepherd. The Good Shepherd lays down His life for the sheep" – John 10:11
Updated: November 30, 2023
Pastor Joel is here for you! 
If you have a pastoral need or a prayer request for Pastor Joel, he can be reached at: 

 pastor@svlchurch.org.
This Week…
Sunday!

  We celebrated Christ the King Sunday! The sermon was titled, "

What If He's on Our Side?

" (from

Psalm 95

).     You can watch the worship service on
Coming Soon:
Family Christmas Celebration

 will be this Saturday, December 2, starting at 2:00 in the chapel.  We'll decorate the Christmas tree and chapel, share some goodies and carols, there will be a craft for the kids, and we'll enjoy a fun family Christmas movie together.  Please bring some Christmas cookies or other goodie to share.
Candlelite Service Our Christmas Eve candlelight service congregational Christmas carols, scripture readings, prayers and a short sermon.
SUNDAY WORSHIP:  Every Sunday 10:00am. Our services are Lutheran in character, informal yet reverent, with both traditional and contemporary aspects. It's easy to follow with everything printed out in the worship folder and on the screen. If you have any questions about our worship service check out our FAQ page or email the church at contact@svlchurch.org
Streaming Worship:  We stream our services every Sunday at 10am on our Facebook page
Fellowship:  Shepherd of the Valley is a friendly church!  We embrace each other and LOVE to talk with each other!  It's a good thing… and we greatly encourage it. Our celebration continues after the worship service.  You can sign-up for future weeks on fellowship table.
Hey Kids! There are fun activity bags hanging on a rack in the back of the church for any children who wish to use them.  Please return the bag after the worship service.
Ministry Meeting:  Meets the first Thursday of each month via zoom.  If you have any desire to observe this meeting you are more than welcome to join in.  Contact Bruce at (contact@svlchurch.org) if you wish to be sent the link.
Sunday – Adult Bible Study.   Pastor Joel leads a new Bible Study/discussion group entitled, "Genesis". It's at 9 a.m. in the chapel.
Tuesday Bible Study
 at the Kolkman's. begins again on Tuesday October 3rd. We'll look at Jesus Says. We meet from 6:30-8:00. Questions?  Contact Revered Kolkman
Thursday Bible Study at K's house. The study is not meeting at the moment. 
Men's Bible Study Second Saturday
(next study October 14)

of each month 9:00 AM in the community building.  Breakfast will be provided.
Sunday – Kids Connection on the first Sunday will be conducted in the community building following children's message.  Children ages 3 to high school will be escorted to the community building and return after service (after sermon if parents wish).
If you are interested in information about any study, email us at CONTACT@SVLCHURCH.ORG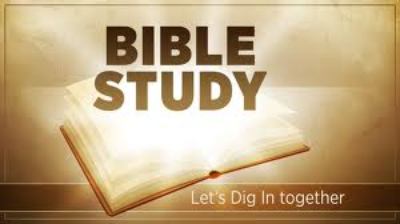 Come Worship With Us
Sundays at 10am
Shepherd of the Valley Lutheran Church
4510 N River Rd
Oceanside, California 92057
Our mailing address is: 
Shepherd of the Valley
PO Box 406
San Luis Rey, CA. 92068