Welcome to
Shepherd of the Valley Lutheran Church
Celebrating 50 years!
Come join us for our Worship Service 
Sundays at 10am
"I am the Good Shepherd. The Good Shepherd lays down His life for the sheep" – John 10:11
Updated: March 26, 2023
Pastor Joel is here for you! 
If you have a pastoral need or a prayer request for Pastor Joel, he can be reached at: 

 pastor@svlchurch.org.
Neighborhood Prayer

 

Pastor Joel encourages everyone in the congregation to sign up for a date and time for him to walk through your neighborhood and pray for your neighbors. This is to help put into practice the things we are learning through our study, "Why Pray?" If you cannot walk your neighborhood, you and Pastor Joel can still pray for your neighbors from your home, as well. Please see the sign-up sheets after worship.
Did You Know? 
2023 is the Fiftieth
 

Anniversary of our church!   We're planning a big celebration for Sunday, July 16!   
Thrivent Choice® – A Way to Give
Thrivent Choice® is a charitable grant program that gives Thrivent clients with membership the opportunity to contribute to causes they care about and influence where Thrivent distributes some of its charitable funds each year.
Shepherd of the Valley Lutheran Church is an approved Thrivent Choice® organization. If you have Choice Dollars® available to direct, please consider directing to us.
Personal donations can also be made through Thrivent's online giving platform to Shepherd of the Valley Lutheran Church by all individuals. Thrivent covers all online processing fees, so 100% of the donation goes to our organization.
For sharing this information about Thrivent Choice, our Thrivent Member Network is giving us a chance to win a donation of up to $1,000 in April 2023!
Lutheran Hour Ministries.

 

For over 100 years,

 Lutheran Hour Ministries has been committed to sharing the Gospel with those who need to hear it. Today, LHM energizes, equips, and engages Christians to share the Gospel throughout North America and around the globe. We are able to offer many free or low-cost resources because people like you have already joined our mission. Learn more about how you can get involved at lhm.org/discoverlhm  
 Check Out this 24 Minute Video…. "Why I'm Lutheran" It's excellent!
https://www.google.com/search?client=firefox-b-1-d&q=Five+reasons+why+I%27m+Lutheran+video+Jordan#fpstate=ive&vld=cid:1bcbd9ba,vid:aeCIv86xBUs
This Week…
Sunday!

  We celebrated The Fifth

 Sunday in Lent

.  The sermon was titled, "Outcasts of the Grave" (from John 11: 1-44)  
Coming Soon! 
Lenten Worship!
We meet at 7:00 on each of the five Wednesdays of March.   We're looking at the Book of Jonah in a series "One Greater than Jonah."   Don't miss it!  It is preceded by an informal potluck at 6:00 in the Community Building.
Holy Week 
Maundy Thursday Worship:  7:00 p.m.
Good Friday Worship:  7:00 p.m.
Easter Breakfast: 8:30-9:45 a.m.
Easter Worship:  10 a.m.
Easter Sunday Breakfast 

April 9th at 8:30pm
Easter Egg Hunt.

   Our Education Ministry Team is coordinating this event for Easter Sunday.  They seek your help by donating prefilled plastic eggs (jellybeans or wrapped candy) or both. 
Birth Choice Baby Shower:
May 13th 1:00pm
A fun "Baby Shower" to benefit the ministry of

Birth Choice

.   You can learn more about

Birth Choice

 here:  
www.birthchoice.net   We'll have all the usual fun activities and some great food plus we'll hear about the important, loving work of Birth Choice from the director.  Please bring an unwrapped baby gift and/or contributions for the money tree.  They have a gift registry here:  

Birth Choice San Marcos

   Mark your calendar.  Be sure to attend – and to bring several guests!  There will be a special gift for all teens who participate.
SUNDAY WORSHIP:  Every Sunday 10:00am. Our services are Lutheran in character, informal yet reverent, with both traditional and contemporary aspects. It's easy to follow with everything printed out in the worship folder and on the screen. If you have any questions about our worship service check out our FAQ page or email the church at contact@svlchurch.org
Streaming Worship:  We stream our services every Sunday at 10am on our Facebook page
Fellowship:  Shepherd of the Valley is a friendly church!  We embrace each other and LOVE to talk with each other!  It's a good thing… and we greatly encourage it. Our celebration continues after the worship service.  You can sign-up for future weeks on fellowship table.
Hey Kids! There are fun activity bags hanging on a rack in the back of the church for any children who wish to use them.  Please return the bag after the worship service.
Ministry Meeting:  Meets the first Thursday of each month via zoom.  If you have any desire to observe this meeting you are more than welcome to join in.  Contact Bruce at (contact@svlchurch.org) if you wish to be sent the link.
Sunday – Adult Bible Study.   Pastor Joel leads a

new

Bible Study/discussion group entitled, "Genesis". It's at 9 a.m. in the chapel.
Tuesday

Bible Study at the Kolkman's.

is "on hold" until after Easter.

 Questions?  Contact Revered Kolkman
Wednesday

– O

ur Women's study every Wednesday is on a break
Men's Bible Study Second Saturday
(next study March 11)

of each month 9:00 AM in the community building.  Breakfast will be provided.
Sunday – Kids Connection on the first Sunday and Bible Buddies Sunday School every second Sunday of the month will be conducted in the community building following children's message.  Children ages 3 to high school will be escorted to the community building and return after service (after sermon if parents wish).
If you are interested in information about any study, email us at CONTACT@SVLCHURCH.ORG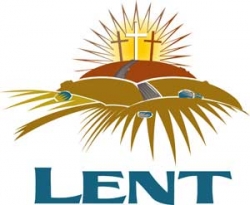 March 29 @ 7:00 pm
-
8:00 pm
Come Worship With Us
Sundays at 10am
Shepherd of the Valley Lutheran Church
4510 N River Rd
Oceanside, California 92057
Our mailing address is: 
Shepherd of the Valley
PO Box 406
San Luis Rey, CA. 92068